About Us
Founded in 2010 in the historic district of Bonn-Bad Godesberg (Germany / NRW) as a one-man operation, the company initially focused on planning, implementation and maintenance of custom-made power supply solutions for industrial and laboratory applications. With a strong focus on perfection, the company continuously invested in its employees during the first two successful business years, so that by 2012 it had a strong team with the most experienced and innovative engineers on the German market. In the same year, work began on its own series of industrial-grade power supplies targeted for areas of application that were not covered by products already available on the local market, in particular highly customisable and compact high-performance power supplies. From this point on, the company's focus slowly shifted from service to production and development due to the high demand for its own product line. Office space was steadily converted into production and service space and capacity increased exponentially.
Thanks to our unique manual production concept, our company quickly became a globally recognised manufacturer of high-performance laboratory power supplies. By 2014, we were already supplying our laboratory power supplies to well-known major customers such as Fuji, Volkswagen AG and Porsche, as well as to many training institutions and universities in and outside the EU.
Today, DSC-Electronics Germany supplies customers all over the world and offers the largest selection of models on the market, with over 255 customisable low and high-power power supplies (100W to 1MW) and ten product series. In mid-2018, the company moved into a new production facility in the centre of Bonn, further expanding its assembly and service capacities. Production to order makes it possible to implement almost any customer request quickly and effectively, which sets the company apart from other Europe-based competitors.
Corporate philosophy
With the ever-increasing complexity of electronic systems, the demands on their development environment are also increasing. Modern measuring equipment must always have new technical capabilities and meet new requirements and standards. DSC-Electronics Germany specialises in highly configurable power supplies with the highest performance possible in a compact form. The basic characteristics such as voltage, current and power of our devices can be configured according to the requirements of your project. Further configuration with optional features delivers a power supply that matches you requirements on function and price.
An important goal of our company is to increase the availability of high-quality laboratory equipment for small businesses and individuals. We are constantly working to optimise the manufacturing process and avoid unnecessary extravagances to keep the price of our equipment as low as possible while maintaining the highest quality. We believe that skillful engineering and high-quality components are what create the quality our laboratory power supplies, not fancy advertising.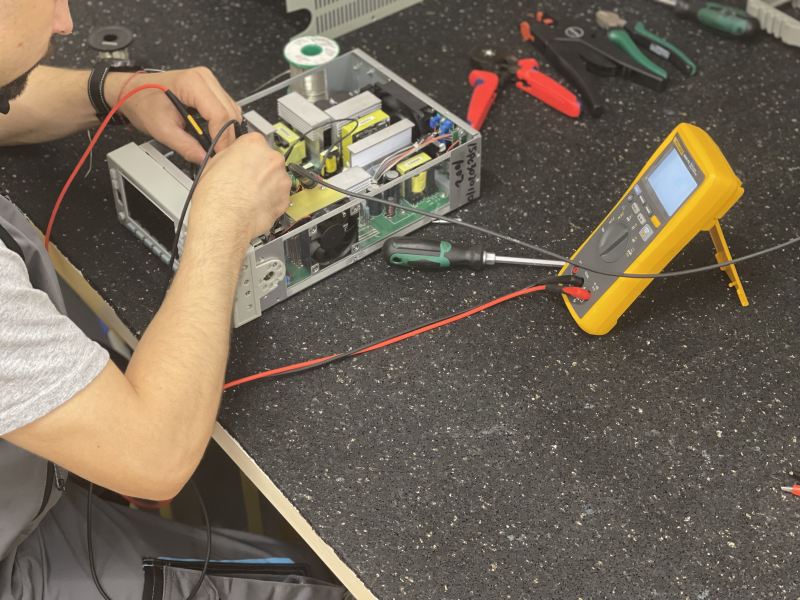 Production
Components from all over the world – a heart from Germany.
Our products are developed in Germany and still every unit is manually assembled and tested our manufactory. The manual assembly is one of the most important points distinguishing us from our competitors, because we put our passion, knowledge and love into every power supply that leaves our factory – and you will see this when using our products.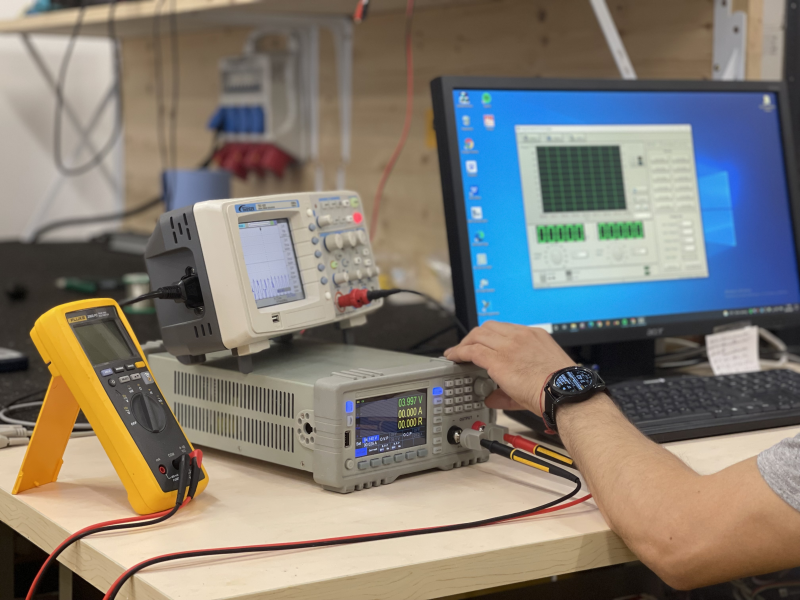 Quality
Quality is always an important factor in every aspect of our lives – but especially in laboratory and industrial applications, where one defective component or device can halt production and cause significant financial losses or even worse, hazardous situations for the operator.
That's why we design our products from the outset so that every component is oversized to ensure that our power supplies operate for longer than their intended lifetime, even under the most demanding conditions – and that without maintenance. Each of our power supplies is calibrated by hand, and a detailed calibration record is stored securely in our database for at least 10 years.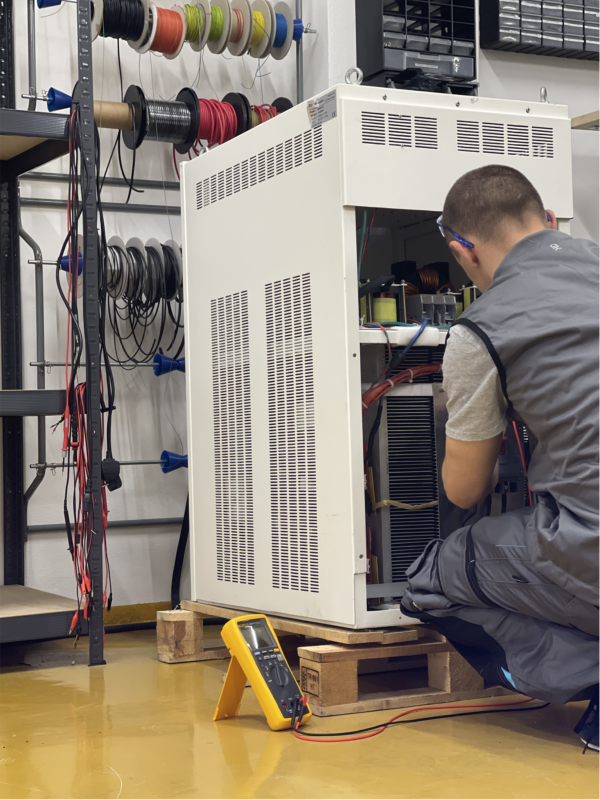 Service
What is more important than quality? Nothing. But service is next.
At DSC-Electronics Germany, we are dedicated to serving our customers, and in their opinion, we offer the best service on the market. Because we are a comparatively small company, all our customers receive personal and dedicated support – no automated responses and a response time of several days. When you need us, we are there immediately, and we fix things in a way that meets your expectations.
There is no point in telling stories, all equipment fails sometimes, including our power supplies. But when that happens, you are safe with us, because we will help you in any way we can to keep things running and get the repair done in hours, not weeks or even months. And that is regardless of how far you are from our factory, because we have a great shipping network that brings our power supply home quickly for service at any time.
If you wish to carry out the repair yourself, our technicians will assist you in every way during the repair process, and all spare parts for our power supplies are delivered immediately to any location.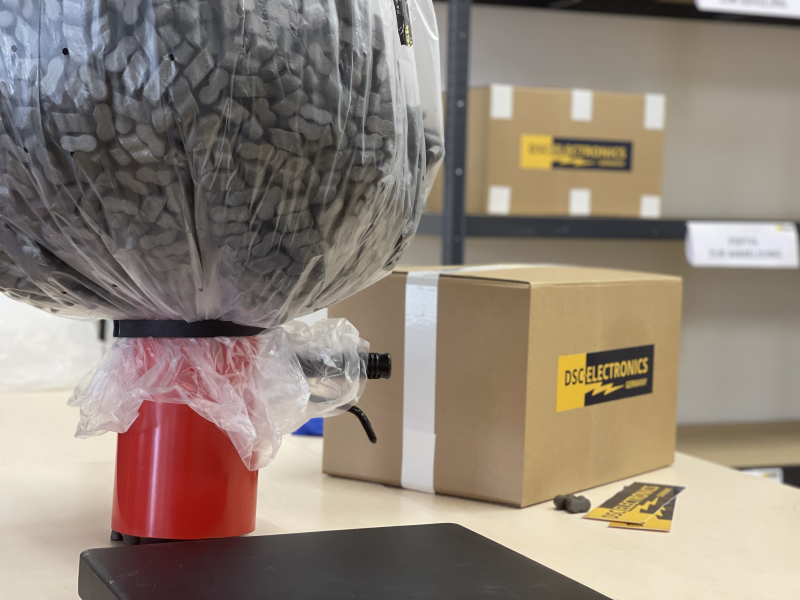 Packing & Shipping
As a specialist in high-performance industrial power supplies weighing over a tonne and with customers in almost every country in the world, we have gained a lot of experience over the years in terms of international transport and reliable packaging. We have built up a fast and reliable international network of carriers who are not only able to deliver an order quickly to our customer, but can also collect everything again, if it needs to go back for service.
We value nature, so we are constantly trying to optimise our packaging and transport to use less plastic and more recycled materials. At the moment, over 80% of the materials used for packaging are natural and another 19% are recycled plastics.